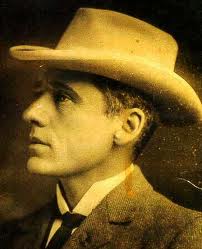 Paterson House (also known as Red House) is one of the original four houses at EPS. 
Patterson
Edit
About Banjo Paterson
Edit
Paterson House is named after the famous Australian poet, Andrew Barton Paterson. Andrew Barton "Banjo" Paterson OBE (17 February 1864 – 5 February 1941) was an Australian bush poet, journalist and author. He wrote many ballads and poems about Australian life, focusing particularly on the rural and outback areas, including the district around Binalong, New South Wales, where he spent much of his childhood. Paterson's more notable poems include "Waltzing Matilda", "The Man from Snowy River" and "Clancy of the Overflow".
House History
Edit
Paterson House was the last of hte Four houses to win the Hosue Cup, their first success coming in 1986. 
The early 90's saw them gain more success with wins in 1990 and 92. It has since been an on an off success with Paterson. They dominated in the early 2001. But then went into a long period of decline. One low point came in 2005 when struggling with numbers had only 4 students compete in the majority of grade 6 house swimming events. 
More recently Paterson has built itself up into a powerhouse, taking home the House Cup in 2010 and 2012, as well as winning the inagural Zimbachs Shield in 2012.
House Cup Winning Years - 1986, 1990, 1992, 1996, 2001, 2010, 2012
House Captains
Edit
2005 - Sam B& Stephanie G
2006 - Andrea M & Ella T
2007 - Simon K & India M
2008 – Will H & Sarani L
2009 - Amelia A & Josh O
2010 - Conor F & Ingrid R
2011   Charlie H & Tui L
2012 – Leo Nr & Kate H
2013 – Pat S & Coco
House Cup Athletics (7) 1986, 1990, 1992, 1996, 2001, 2012, 2013
House Swimming (4) 2009, 2010, 2011, 2012
House Cross Country (4) 2009, 2010, 2011, 2012
House Singing (1) 2012
House Soccer (2) 2008, 2013
House Netball (1) 2013
Team Song
Edit
Paterson, Paterson we're here to say
We are going to win today
(insert year) is our year
So come on Paterson 
Show no fear
P-A-T-E-R-S-O-N
GOOOOOOO PATERSON
Quickliks
Edit
Dennis , Gordon , Lawson , Paterson