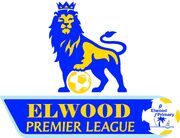 The house soccer tournament originally started in 2007 and was a short lived tournament. However on completion of hte schools soccer turf, the tournament was bought to life again in 2012.
Past winners
Edit
2007 - Lawson
2008 - Paterson
2009 - Not Held
2010 - Not Held
2011 - Not Held
2012 - Lawson
2013 - Paterson
8 players per team, at least 3 female students need to be on at any one time for each team.
Teams play 2x12 minute halves
Grade 3's play half ground, grade 4 + Seniors play full ground
In the event of a cancelled game (Due to weather or other) the game will attempt to be replayed at an appropriate time, if no time allows, the game will be called a 0-0 draw.
Vargas cup goes to the winning team in the 5/6s
The winning house receives the Vargas Cup, named after ex-pupil and former Melbourne Victory and Socceroos member Rodrigo Vargas.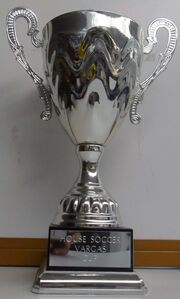 Rodrigo Vargas
Edit
Rodrigo Alejandro "Roddy" Vargas (born 20 October 1978) is an Australian football (soccer) player of Chilean descent. He currently plays as a central defender for the Victorian Premier League club Green Gully Cavaliers, but is mostly known for his time at Melbourne Victory, where he holds the record for most appearances, and at Melbourne Knights, where he was club captain.